MANAGEMENT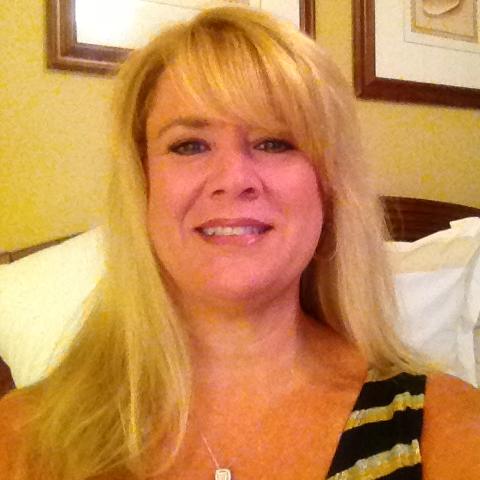 JOANN GANNAWAY-BREUER, Managing Principal
Email: jgb@hgcornerstone.com
Phone: (617) 575-2300
Joann Gannaway-Breuer is Managing Principal at HG Cornerstone, LLC. Ms. Gannaway-Breuer has over 20 years combined experience in real estate investment, real estate market data research and analytics, property management, construction operations supervision, and business strategy development. Ms. Gannaway-Breuer is responsible for setting the vision, tone, and direction of the firm and its general business practices. She is also responsible for cultivating and maintaining investor relations.
An effective communicator, visionary, and innovative problem solver, Ms. Gannaway-Breuer brings people together to accomplish results and meet objectives as she truly inspires and motivates everyone she meets with her exuberant can-do mindset.
Ms. Gannaway-Breuer's Specialties Include:
❖ Construction Operations Supervision 
❖ Commercial Real Estate Investment 
❖ Real Estate Valuation
 ❖ Real Estate Transactions ❖ Real Estate Economics ❖ Location Intelligence ❖ Property Management ❖ Business Strategy Development ❖ Business Development ❖ Client & Investor Relations ❖ Interior Environments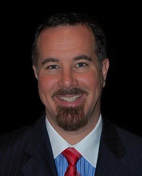 JOEL E. BREUER, PE, Managing Principal
Email: jb@hgcornerstone.com
(617) 575-2300 x700
Joel E. Breuer, PE is Managing Partner at HG Cornerstone, LLC and is the firm's principal civil engineer. He is a licensed professional engineer and licensed real estate broker.Mr. Breuer has over 30 years combined experience in building design and construction, construction project management, forensic engineering, expert witness work, real estate development, civil and environmental engineering, site planning, real estate due diligence, and income property investment.
Mr. Breuer has consulted on some of the most technically challenging building construction and real estate development projects, claims, and litigation involving property damage, construction defects, construction products defects, building rehabilitation, land planning, entitlements, permitting, construction project work-outs, environmental assessment and cleanups, structural issues, geotechnical issues, and contractor liability. 

Mr. Breuer is highly experienced in solving challenging design and construction-related issues under tight budget and time constraints. He has provided invaluable design and construction advise to legal counsel, real estate owners, developers, REITs, investors and asset managers.
His extensive hands-on experience as a practicing civil engineer and former general building contractor make him invaluable, highly effective, and well-sought-after as a national construction expert witness.
Mr. Breuer began his construction career during the mid 1980's when he was responsible for the foundation monitoring of high-rise office towers during the up-down construction process in downtown Boston, Massachusetts, along with the construction monitoring of other critical commercial, residential, and engineering projects.
During the 1980s and 1990s, he continued working as a consulting civil engineer in Massachusetts, California, and nationwide where he was responsible for both the design and construction oversight of a variety of projects ranging from environmental cleanups, to geotechnical issues, to commercial and residential building construction projects, to civil engineering works.
From 1999 to 2012, Mr. Breuer was the principal owner of a general contracting firm in Southern California, where he specialized in extensive, corrective projects for existing multifamily complexes and commercial buildings. His projects included large-scale structural repairs, seismic retrofits and geotechnical improvements designed to save buildings from eminent danger, and capital improvements designed to increase cash flow and asset value.
Mr. Breuer assists both in-house and outside legal counsel for insurers, construction-related bond holders, building products manufacturers, general contractors, subcontractors, suppliers, building owners, and business owners by providing key engineering assessments, precise forensic engineering investigations, compelling expert witness testimony and highly effective engineering reports. He excels far beyond his peers in his capacity to simplify the technical aspects of legal matter, quickly and efficiently establish cause, support his findings, and communicate his findings in a direct, easy-to-understand manner. Mr. Breuer also excels far beyond his peers in his capacity as a forensic engineer with his unique abilities and his unparalleled, innovative approach to the examination and testing of evidence and the evaluation of the cause of failure (or alleged failure) associated with construction materials, mechanical and plumbing equipment, and other building components. Bottom line–Mr. Breuer delivers results.
Mr. Breuer works closely with legal counsel to establish the theme and precise scope of each legal matter in order to proceed in the most efficient and cost effective manner possible. His winning approach involves well-researched, fact-based solutions and he has the track record to prove it.
Mr. Breuer's Specialties Include:
Civil Engineering ❖ Environmental Engineering ❖ Owner/Lender Representative 
❖ Litigation Support 
❖ Dispute Resolution
 ❖ Expert Witness ❖ Forensic Engineering ❖ Building Code Compliance
 ❖ Construction Defects Evaluation
 ❖ Troubled Construction Project Advisory
 ❖ Real Estate Transaction Due Diligence ❖ Real Estate Advisory 
❖ Income Property Evaluation
 ❖ Real Estate Acquisitions/Dispositions 
❖ Development & Redevelopment
 ❖ Pre-Construction Planning, Permitting & Entitlements
 ❖ Construction Project Management
 ❖  Brownfields Assessment & Cleanup
For further information or inquiries, please contact us at info@hgcornerstone.com.